February is almost gone, but our hearts beat on!

Are you taking care of yours?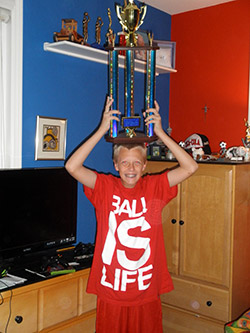 How is your Heart today?
Have you ever found yourself doing something you never expected to do? The weekend of Presidents day I spent 21 hours in a gym in Anaheim with 32 courts full of young boys and girls age 7-14 playing in a basketball tournament. The 10 hours on Saturday wasn't as bad as it sounds since I had 4 games for my own boys to watch and a few other teams of kids we know from San Diego area. Sunday, we had 4 more games spread across 7 hours with a nice trip to

Bubba Gump's

for dinner. If you've never eaten there, it's a must (and know your trivia from Forest Gump movie before you go!) 5 more hours on Monday gave our second son a 3rd place trophy and our first son his first win over a team they've been trying to beat for a year. A weekend well spent. Yet all I really did was SIT. Sometimes it's good to just sit. Distractions can be nice and just being there is what kids want and need. I once heard that kids spell love T-I-M-E. Well, if that's true they should be feeling the love. How about your heart? Is it getting your time?


Was your February full of chocolates, red, flowers and maybe even a dinner out or a gift? Although mine was full of basketball, we found some time for the rest. Sometimes we have no idea where life will lead us and we wake up wondering how we got where we are now. Ever feel like that? Goals and plans are good, but sometimes life leads us down a path that we aren't even sure how detoured into. That happened for me last fall. I'm fighting a battle that chose me instead of me choosing it, and not sure the outcome, nor need to know right now.

Sometimes we just find ourselves in a place where we have to protect what is best us, or for our children, our communities and one another. Like when a fight broke out the other weekend at a game (among players and parents!), or like when a coach was yelling condescending remarks to his 12 year old players. Do you walk away or do you stand up for the children? I can still see the tall boy on the end of the bench crying his eyes out over his coaches comment "get out of my sight and don't come back over here" while another boy yelled support for his friend from the game telling his own coach to "shut up". Bad role modeling and poor coaching and where were the parents when this is all happening to their children? Sad to watch. We hoped that the referee would address the situation as he is in the position to do so. The kids are the ones to lose out and spirits are easily broken. When do we get involved and when do we walk away? What do you walk by in your day? When do you stop and help? Does the world seem to need more of that lately or is it just me?

Selfless Living and Loving is a phrase I learned last summer at Forest Home Family Camp. I'm attempting to live that out each day. That doesn't mean you don't hold people accountable for breaking laws and stand up for what you believe in, but another thing I've learned is that people will argue anything without knowing any of the details. In anything you care about, I encourage you to know (learn) your stuff and stand up for what you believe. Have a great month and...


Exercise, eat well, read from uplifting sources, and get those doctor checks when appropriate - protect your heart as best you can.
The greatest commandment isn't "Love One Another" for no reason.
It changes us. It would change our world if practiced more.
What will you do to offer love today?


Monthly Challenge:
I'm starting this new section to the newsletter with a monthly challenge. I'll post it here and then you can decide if you want to do it. Email me your results and I will report some of the results next month (anonymously).

This month's challenge:

Do something loving for someone who is not so loveable at that moment." Good luck!
Book Recommendation for

February:

The Love Dare

If you want a book to strengthen your marriage, then this book might help. It goes with the movie "Fireproof" and gives you daily things to do for 40 days...the 40 day dare. I'm not saying this will be easy. I'm only in the 30's and it's taken me a few months, but if you are more disciplined than me, you can finish in 40 days! I dare you!
http://tinyurl.com/cjnqkup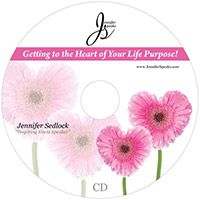 Featured Program:
Getting to the Heart of your Life Purpose!

Are you on the path to your purpose? There is nothing more satisfying than knowing you are right on path, at the right time...fulfilling your destiny. If you want to make sure you are on your path and ways to stay on it - this program is available for you in mp3 download or on CD. Shop now! http://www.jenniferspeaks.com/shop-now/

Interested in having Jennifer speak to your group? Click here.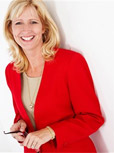 Jennifer Sedlock is a professional speaker, author, consultant, wife and mother of 3. She provides motivational keynotes and programs to organizations, associations and retreats. With a masterís degree in Organization Development and a management career prior, she gets bottom line results while entertaining and encouraging. Jennifer loves to help people move toward their dreams through understanding their personality style, planning out their goals, and making sure they are on the right path to their ultimate journey. Visit her online at http://www.jenniferspeaks.com/.
To see Jenniferís programs Click here.
For information about a Myers-Briggs individual coaching or training sessions Click here.
To see Jenniferís library of Books, CDís and DVDís Click here.
Copyright 2012, For copyright, contact and reprint information, please send an email to: jennifer@jenniferspeaks.com.