New Years Special!
Jan 1 - 15th

!
Ready to set goals for 2013?

Clarify all three: Vision, Plans and Action!

Know anyone who needs this more than you do? Feel free to pass it along!

Running Toward Your Dream

Workbook and CD special set for $39 (from $59)

http://www.jenniferspeaks.com/shop-now/

Happy New Year!
Speaking to the head and

the heart!
Interested in having Jennifer speak to your group?
Click here
.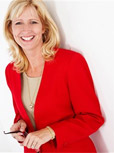 Jennifer Sedlock is a professional speaker, author, consultant, wife and mother of 3. She provides motivational keynotes and programs to organizations, associations and retreats. With a masterís degree in Organization Development and a management career prior, she gets bottom line results while entertaining and encouraging. Jennifer loves to help people move toward their dreams through understanding their personality style, planning out their goals, and making sure they are on the right path to their ultimate journey. Visit her online at http://www.jenniferspeaks.com/.
To see Jenniferís programs Click here.
For information about a Myers-Briggs individual coaching or training sessions Click here.
To see Jenniferís library of Books, CDís and DVDís Click here.
Copyright 2009, For copyright, contact and reprint information, please send an email to: jennifer@jenniferspeaks.com.