Pre-Register now for

June 7th!
details below...
As I reflected on life during 2 memorials this week, well 4 if you count the amount of services, and three people if you pause back just one month with me. So as I reflect on those three people's lives and celebrate what wonderful people they all were with their families and with my own family for one; I am more inspired than ever to help people find their gifts and get moving on their purposes in life. People, Purpose, and Participating.... in life.

Life has many gifts, and so do all of us. It is easy to get too busy or too bogged down in our own lives to remember why we are here and what we can cherish and choose along the way. Look out and look up - there is more than you may be tending to. Stay on purpose. Get that distraction out of the way and do something each day that has a lot of meaning to you and those you love. And, well, even for those you don't love but just happen to be in your path. Like the man who held a door for me this morning at the Jr. High, I could give a smile and thank you back, or the woman I helped pick up something she'd dropped, or the attendant who gave me a temporary pass at Costco for gas when I didn't have my member card due to switching purses for travel. I do know that today, the classroom of Mrs. Craig's first grade, each were given a boost in courage by my last visit with them for "site words" as we celebrated their success with a certificate and words of encouragement (so easy to give, yet do we forget sometimes?) Life is full of moments. Wake up and be aware! Create moments. Give and Love (vs. take and want). Love is the greatest commandment for a very good reason. It changes us.

If you are local to San Diego, join me for the upcoming session to learn how to give more love in the world using your gifts!
Getting to the

Heart

of Your Spiritual Gifts!
June 7, 2012: Pre-Registration is open now. All other info on flyer on link.

Information and registration at: http://www.jenniferspeaks.com/shop-now/.

Note: You may pass this offer along to others. It is an open "public" event. If you know a group you would like to host this program, then email me the group information and contact, and I'll be happy to provide one at your meeting location (homes, churches, community centers).

Bring a friend and receive a gift!
and...most importantly Get to the Heart of Your Gifts!
Speaking to the head and

the heart!
Interested in having Jennifer speak to your group?
Click here
.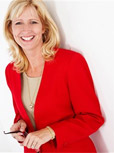 Jennifer Sedlock is a professional speaker, author, consultant, wife and mother of 3. She provides motivational keynotes and programs to organizations, associations and retreats. With a masterís degree in Organization Development and a management career prior, she gets bottom line results while entertaining and encouraging. Jennifer loves to help people move toward their dreams through understanding their personality style, planning out their goals, and making sure they are on the right path to their ultimate journey. Visit her online at http://www.jenniferspeaks.com/.
To see Jenniferís programs Click here.
For information about a Myers-Briggs individual coaching or training sessions Click here.
To see Jenniferís library of Books, CDís and DVDís Click here.
Copyright 2009, For copyright, contact and reprint information, please send an email to: jennifer@jenniferspeaks.com.